Design Alaska Wild Arts Walk
Friends of Creamer's Field is proud to partner with Design Alaska to host the annual Design Alaska Wild Arts Walk from 11 AM - 5 PM on June 11. Local artists display and sell their work and art is created on site and sold in an online Quick Art auction. Admission is $5.00 per person for 18+, 17 and under are free. Upon admission, each family receives Design Alaska's gift of a collector's edition Creamers Field art mug,

while supplies last

.
All proceeds raised benefit community programs offered by Friends of Creamer's Field.
---
---
---
---
Bud Marschner
A lifetime hobby of photography grew into a business about 10 years ago. Bud produces annual Alaska Wildlife calendars and wildlife photos.
Randall Compton
Randall is known for his brilliant depictions of Alaskan scenery and wildlife, specifically Alaskan birds. Known as an avid falconer, his work depicts many aspects of his passion. Randall makes his home in Fairbanks with his wife, Crystal, and their four children.
Kim Krinke & Betty Dupee of Krink's Kaleidoscope & Treasurable's
Betty originally introduced Kim to alcohol ink through a class, thinking she would be unable to control it. Kim fell in love with the medium and the duo decided to team up and combine Betty's more playful form with Kim's control freak nature for detail.
Ann Wood O'Brien of Midnight Sun Arts
Ann came to Alaska 50 years ago looking for adventure. She has lived in the bush, fished for a living, and loves being outdoors. With her felting and eco-printing she brings some of what she experiences outdoors to her art.
Amelia Jansen of Screaming Possum
Amelia is a zooarchaeologist and artist originally from Tennessee. When she is not identifying animal bones from archaeological sites, she likes to create small nature scenes with materials she forages from the environment around her, creating small snapshots of natural moments.
Erica Mathews of Lola Bug Creations
Erica's passion for art began early. As a small child her mother, also an artist, opened her own stained-glass business. Erica began dabbling in different forms of art along the way but always came back to glass. Over the last five years, she has had the opportunity to be a full-time artist creating unique and beautiful works of art that are inspired by nature.
Brianna Reagan of Brianna Reagan Art, Inc.
Brianna primarily paints and draws, using a mixed media approach with acrylics, inks, watercolors, and color pencils. She lives and works in Fairbanks, Alaska with her husband, their two children, and their red malamute named Koa.
Jessica Morse of Cold Spot Studio
Jessi has been a pottery and paint artist since elementary school. She uses her surroundings and Alaskan experience in all of her art pieces. Bold, bright designs also dominate her artwork. You can find her pottery pieces in many towns around Alaska, jump into a pottery class in her studio outside of Fairbanks, or follow her adventures online and on the National Geographic channel.
Greg Bringhurst of Great Bear Creative
Greg is a born and raised Fairbanksan. He grew up in a family of artists. His general space of creation includes photography, pen-and-ink artwork, and random projects in his garage. The inspiration for many of his drawings comes from his photos or from his experiences traveling throughout Alaska. Greg lives in Fairbanks with his wife, two daughters, dog, cat, and he loves being a girl dad.
Lyndsi Harris of Evolutionary Thread
Developing an art practice was a natural path for Lyndsi after spending so much time outdoors studying nature while pursuing a M.S. in Biology. She creates these pieces so that others can be drawn into the details of nature that are so often missed. She uses her art to teach, to highlight the beauty of the land, and to bring joy, and hopes that through it others will be called to protect this unique and beautiful world. Lyndsi makes her home in Fairbanks, Alaska where she spends her spare time hiking, paddleboarding, and reading excessively.
April Knox of April Knox Art
April Knox is an oil painter and geologist and lives in Fairbanks, Alaska. Her work is in the representational impressionistic style. Capturing the immediacy of the moment and changing light with confident bold brushstrokes and vibrant color. Currently, her work can be found at aprilknoxart.com, 2 Street Gallery, Roaming Root Cellar, and the Bear Gallery Gift shop in Fairbanks.
The Fairbanks Watercolor Society is a watercolor painting group based in Fairbanks, AK. They have painting demos at their booth as well as information for individuals who would like to start painting. Creamer's is one of their favorite places to paint in Fairbanks.
Founded in 1980, the Fairbanks Summer Arts Festival has been providing opportunities to learn from world-class professional artists for over 40 years. The study/performance festival was born from the dreams of Jo Ryman Scott and has grown from its original "Jazz to Classics" focus to now include 150 workshops that span twenty genres. With classes for everyone from absolute beginners to professional-track experts, FSAF has grown the artistic ability and appreciation of our community for over 4 decades. Awaken your inner artist.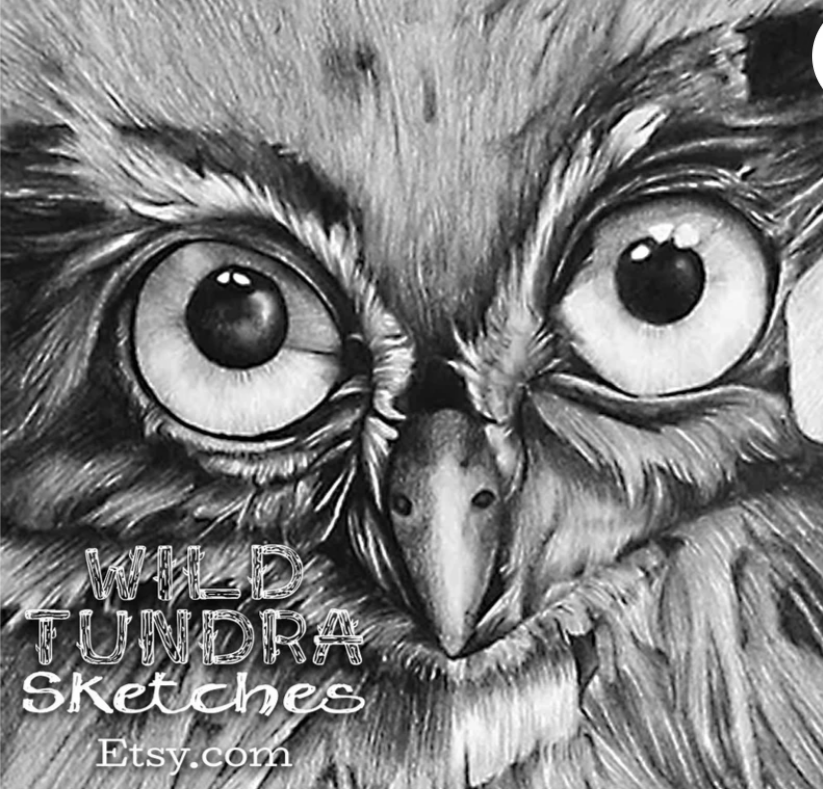 Traci Hill of Wild Tundra Sketches
Traci is a self-proclaimed conundrum. A hodge-podge of random puzzle pieces that somehow fit together in a functional and unique way. She is a former Marine, a biologist, and a proud mom of a nine-year-old energetic boy and a pet to four dogs.
Tehya McLeod of Tehya McLeod Art
As a local landscape painter and avid explorer, I am passionate about addressing and documenting current impacts on the landscapes around us. I am interested in the relationship people have with the land around them, and in using art as a tool to educate and inform a broad audience. I have recently been exploring environmental themes, and partnering with UAF scientists to learn and share information about their work. My intention is to continue exploring the relationship between people and places and promote interdisciplinary learning through art-science projects.
Diana Solie - Solie Creations
Diana Solie is a geologist who has enjoyed geologic field work all over the beautiful state of Alaska. When not in the field, she has been a cellist, playing with orchestras wherever she lived. She and her husband welcome time on their sailboat on the East Coast during the cold Alaskan winters. In recent years, Diana has turned her creative talents to oil painting. Her works reflect the beauty of the natural world that has inspired her throughout her life.
Tianna Christopher of Fairy Slipper Creations
Fairy Slipper Creations are hand beaded earrings with an intent to make you feel
all the MORE powerful & fabulous. The artist finds inspiration in the natural world
that surrounds her. The earrings are an outlet for the creativity & solace that the
farm field, hiking trails, winter snow, and late night Alaskan skies provide her with.
Cheyanna Swisher of Discovering Bluebell
Born and raised in Fairbanks, Cheyanna always enjoyed photography and the way a photo photo can express something words cannot. As someone who is rather reserved, it helps Cheyanna communicate. Cheyenna doesn't have fancy equipment or high tech editing skills, but her partner encouraged her to share her photography. So here she is!
Christine Fik of Affluent Forager Creative Works
Christine Fik has lived in Alaska for 15 years. Christine originally traveled to Alaska to work as an archaeologist and fell in love with Alaska. She now has two rambunctious little boys that she tries to get outside all of the time. They enjoy year-round activities and learning about Alaska and the natural world!
Casey Youngblood of Little Chena Prong Studios
Casey was born in Kodiak and moved to Fairbanks in 2009 with her husband. They live in the forest now and she really loves it here. She has been taking pictures of nature since she was a child and some of them are pretty good.
Teresa Knezek of Knezek.art
Teresa Knezek has lived in Interior Alaska for over 20 years, and has worked with a variety of art mediums and techniques for most of her life. She is currently focused on watercolor and printmaking, inspired by the landscapes and animals of Alaska.
Srita Arya of Team Labh Solutions
Sarita is a local Fairbanks henna artist. Sarita loves to do henna body art and create beautiful pieces of arts and crafts. These include handcrafted jewelry that are based on local Alaskan or other nature based themes.
Tammy Holland
Tammy was born in Fairbanks and grew up alternating between Fairbanks and fish camp on the Yukon River near Rampart City. Her family led a subsistence lifestyle hunting, fishing, and gathering in the summers, while creating a legacy of breeding, training, and professionally competing in both sprint and distance dog mushing in the winters. Her art is a
reflection of that childhood.
Northern Whimsy is a small, Alaskan owned business dedicated to promoting local art & creativity. They carry a stunning selection of artwork and gifts created by local artists. Their specialty is mosaic art kits. Original kits are designed and created at Northern Whimsy.
Carrie Narow with Back to Glass is a local fused glass artist and has been working with fused glass for most of her life. She has spent the last couple years learning new techniques for fusing float glass. She makes glass & copper salmon, DIY fused glass kits, and other fused glass pieces.
Solstice Creations designs and sews tunics and skirts using functional fleece and upcycled materials. Perfect for Alaskan weather, these cozy & stylish pieces are handmade and one-a-kind. Wear them for a night out, a winter ski or a cozy night on the couch. See more of Solstice Creation's work at the Farmers Market at Northern Whimsy Art Studio.
Mark Smurda of Dragonfly Dad
Mark is a retired Air Force firefighter. He is currently a Scoutmaster and works part-time for FNSB Parks and Recreation. He is a homeschool dad and loves to teach his children about life, in turn they teach him what life is all about. They love dragonflies and help Mark make the keychains - it is a learning process for both of them.
Rian Mortensen of Simple Alaskan Soap Suds & Craft Cave Creations
Rian is an artist of many mediums. She is a lifetime crafter, loves painting, fabrication, textile, and creating beautiful somethings from nothing! Rian is new to Alaska, but considers herself an Alaskan. She has been so inspired by the beauty that surrounds her! Rian's artistic background lies in many ventures, but primarily in cake decorating, floral design, painting, and drawing.
Linda Wies of Ink & Wood
Fairbanks printmaker, Linda Wies is inspired by nature, from the tiniest mushroom underfoot to the migrating sandhill cranes. There is always something to stop and learn from. Linda is primarily a relief printmaker working with wood and lino blocks. She hand carves each block often using 4 or 5 individually inked blocks for her images. She also carves standalone solid wood pieces and has a variety of hand carved blocks used to print fabric.
Jerry Lipka
Jerry has been enamored by birds and their migration since he first noticed elegant egrets, herons, and raptors thriving in Jamaica Bay in New York City. Almost sixty years later, after retiring, he has had the luxury of time to take up photography.
Gayle Murray Hazen of ArtBug Studio
Gayle is a fiber artist living and creating in Fairbanks. All things textile are explored at ArtBug Studio - Wearable art, quilting, weaving, surface design, bookmaking, and knitting. When Gayle is not playing in the studio, her other interests include curling, tennis, tending to summer flowers, and time spent with her grandson.